Why Pre-Screen? The Untold Benefits of Doing Background Checks in Bristol County MA
Every Dollar Invested in a Pre-Employment Background Check Generates ROI of $5 to $16!
On-the-job thievery and lack of proper pre-employment screening cost employers billions—and it's on the increase!
Negligent hiring, employee theft, employee turnover, and workplace violence all lead to financial loss. In civil suits for workplace violence injuries, out-of-court settlements average $500,000 and jury awards $3 million. Employers lose an average of $213 in a shoplifting incident compared to $1,058 in an employee theft incident.
Don't risk your business or reputation on an applicant that appears to be genuine but is actually dangerous!
The Hire Authority is fully licensed, bonded, and insured and specializes in pre-employment background checks in Bristol County MA.
Our systems are state-of-the-art and our staff is accurate, responsive, timely, and committed to providing you with thorough, personalized background investigations. We have an impressive client list and business references, which can be provided upon request.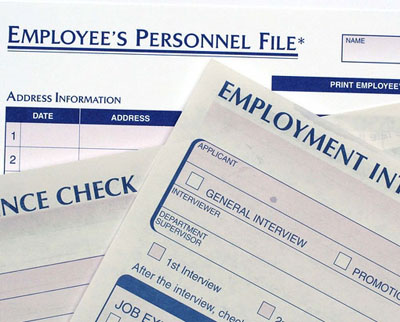 Our professional team provides:
Detailed reference checks
Verification of applicant identity through social security number search
Review of job application/resume for inconsistencies, employment gaps, and information falsification
Verification of employment dates
Verification of education
Detailed criminal background checks
Motor vehicle history/DMV driving record checks
Review of candidate's credit file/credit report
Customized services for your company
Most work guaranteed completed in three business days
Our screening packages are in full compliance with the FCRA – Fair Credit Reporting Act, ADA – the Americans with Disabilities Act and the EEOC – Equal Employment Opportunity Commission. Our insurance coverage includes all required general liability as well as "errors and omissions." We are a member in good standing with the National Association of Professional Background Screeners (NAPBS) as well as the Licensed Private Detectives Association of Massachusetts (LPDAM).  
For more information on pre-employment background checks in Bristol County MA contact us today!