Drug use in the workplace costs employers $81 billion annually.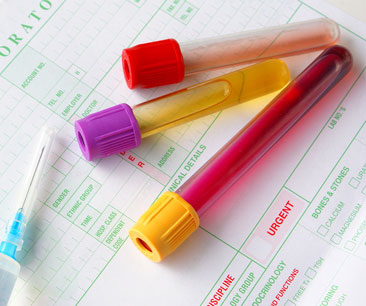 74% of all illicit drug users are employed, as are most binge and heavy alcohol users.* However, employers with successful drug-free workplace programs report improvements in morale and productivity, and decreases in absenteeism, accidents, downtime, turnover and theft. That is why employee drug testing in South Easton MA is so important.
Illegal drug use may be common in the workplace, but with Hire Authority's employment drug test in South Easton MA, it's an avoidable risk.
We are a foremost authority on drug recognition, and can help you enforce a drug-free environment, with lab-based, POCT (Point of Collection Testing), on-site and DOT-compliant programs. Numerous companies, including many Fortune 500s, rave about our DOT-compliant drug recognition programs for supervisors that deliver eye-opening information about the latest advances in this field.
Working as a third-party administrator (TPA), we'll support your organization, developing and implementing an effective drug-screening program. We also maintain the largest national affiliation of collection sites for drug testing and will identify collection sites that align with your business requirements.
Why Do Pre-Employment Drug Screening?
Studies conducted for the Drug Free Workplace Act have shown:
74% of adults who use illegal drugs are presently employed.
Absenteeism is 66% higher among illegal drug users.
Health benefit utilization is 300% higher among drug users.
47% of workplace accidents are related to drug or alcohol use.
Disciplinary actions are 90% higher among drug users.
Requirements for Drug Screening Tests
It is important that the correct procedure for drug testing is followed and that a candidate's rights are not violated.
Employers should have a written drug testing policy that requires job applicants to be drug-free.
Written notice of testing is given before the applicant may be tested. Many drug and alcohol testing laws require that job applicants be notified in advance that they may be tested and under what conditions.
Written notice is given to the applicant that employment drug screening is required before hiring. This may be done through the employment application form or on a specific form given out at the first interview.
The written notice details the type of drug testing that will be carried out and lists the over-the-counter medications that may produce a positive result.
In accordance with certain state laws the applicant may need to be given a conditional job offer letter that indicates that the offer is conditional on completion of a drug test with a negative result.
The same testing program should be implemented for all applicants in a particular job category or there could be implications of discrimination.
It is worth noting that a company with over 15 employees is subject to the Americans with Disabilities Act, a federal law that protects people with disabilities from discrimination. This Act prohibits pre-employment medical examinations before a conditional offer of employment has been made but a test to determine if an applicant is illegally using drugs is specifically exempted from the definition of what constitutes a medical examination.
Please contact us by phone (508) 230-5901, or email psharkey@hireauth.com, to get started with your drug screening program.